The very first step in any relationship is communication. If you are to build a home, you must nurture your relationship with your interior designer. Interior designers in Sydney have developed a plan for you to assist in overall transparency and outcome. Here is why communication is so important.
It is one of the essential tools in planning
A home is a sanctuary to its tenants. Allocation of space is of utmost importance, and it is what makes a home liveable or not. You are the owner and head of the family, who knows how this should be properly planned out and utilised. Your ideas should never be misguided nor misinterpreted. Therefore, you should go above and beyond to build communication, and the relationship should remain intact until the project finishes.
Honesty is a good foundation for a relationship
While a professional helps you see what works with what, one can be too careless. Due to this, you may end up hating what you had put together. Communication allows you to be upfront on what you have in mind. Whether you want a classically themed living room or a rustic kitchen, the house must be what you desired. Who can say it is impossible to put what you want all together in one design? You should develop a basis from which you want your interior designer to take note. Make sure you communicate that.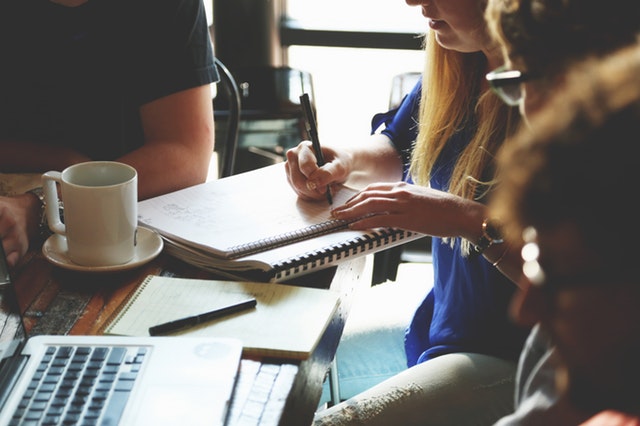 To be able to discuss costs
All of these designs concern budget. Finance is a vital factor to be disclosed early on in the process through honest communication to save time and effort. The cost must be mutually agreed upon by you and your designer. Budgeting helps a lot in figuring out what is sufficient to have, or what is considered too luxurious. How the design gets carried out relies significantly on how much you are willing to spend. Perhaps your home interior designer has ideas on cost-effective materials and furniture. Know that there's no other way to get hold of such information if there's no open communication between both of you.
There are specifications that only your thoughts hold
These thoughts may be from an experience, a memory or even a dream. A nook from when you were a kid, a walk-in closet from a movie you watched and a sheepskin carpet from one of your travels — all of these personal particulars may be hard to grasp if not adequately communicated. You want your home to reflect the kind of person you are. Therefore you must rely sincerely on your ability to instruct the details and purpose of every piece you want to be in your home. Make each piece worth discussing.
To set boundaries
At the end of the day, you have the final say. There could be times you may get fickle and unreasonable. During these times, you would need somebody to guide you professionally. For this very reason, you would consider hiring a designer. Since communication is a two-way process, it is also essential to listen and to hear a professional's opinion. Options will be made available for you. Listen to your gut then choose. As you do, discuss how you weighed each option. This way, your interior designer could get an idea of how individual designs affect you.
Effective communication is how you get things done. Though a professional's opinion matters, last-minute changes, final touches, and the overall vision should be yours. An interior designer may have studied theories, concepts and relativity of everything about design. Communication at all times is the key to building a home that you love.