Stunning artwork in homes or offices visually helps to create the feeling of movement adding instant colour and pizazz, unlike other static objects or materials in the room. Art provides a conversation starter and livens up any room, construct the perfect home since it is the stage for your life. From there, you can create a finished look by adding complimentary colours in things like the rugs, cushions, and lamps. Here, we look at tips to consider when choosing arts for your home.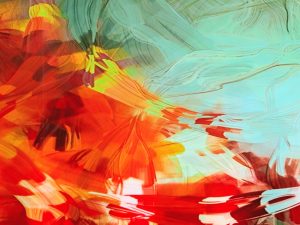 Setting the tone
It is important to decide whether you want your home or office to have a casual or formal feeling before choosing your art. Casual vibes are usually provided by light and bright colours most especially on unframed canvas whereas formal tones are usually created by a framed piece with images having distinct lines and structure. The furniture, lighting and décor can give you hints as to whether the tone is formal of more casual. 
Selecting the artwork style
When choosing the style of your artwork, ensure you are not in a rush, although what you put on your wall is based on your personal choice. Take your time to check the artwork thoroughly and ask yourself what made you pick interest on any of your choice. You can take your time to check back some hours or day(s) later to avoid the mistake of an instant impulse buy. When you check back, and you still love it, that means you have made a connection with it, and you will continue to love it wheninstalled on your home wall. If you found yourself unsure of what to choose, artworks inspired by nature are a good choice.
I've created an art collection in a variety of colours featuring stuff like patterns of butterfly scales, and moody skies and seas. This stunning design was achieved in my recent collaboration with homewares site Urban Road, and you can really lose yourself gazing at those types of images. 
Color options
The colour of the artwork can influence the look of the whole room. Everything around the room must support the art if you want it to show off the main colour. For instance, if the artwork colour is warm, it is best to have cool colour pieces around because it will make it to remarkably stand out. Sometimes it can be cool to add highlights and pops of colour to tie the room together. IF the artwork has hints of blue, you could add some blue decorative cushions or flowers to the room.
Choosing the right frame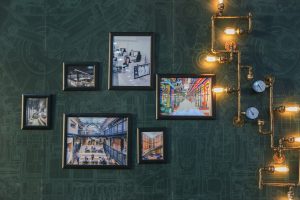 As a general rule, gold and silver are stylish and black and white frames never go out of style. While timber frames are recommended for timber house, it is important that you pay attention to your floor. A house with blonde timber floors won't support a dark mahogany frame. Aside from framing, ensure your artwork is properly hung and protected either using acrylic showcases or professionally installed display plinths especially if you have children who could easily knock over artwork and furniture.
Artwork size versus room size
A big piece of artwork can make a room feel bigger if you have a small room and a small room might look cluttered if it harbours lots of smaller pieces of artworks. Additionally, if you have furniture such as an entertainment unit that wide as 1500mm, an artwork above the size would make the piece smartly fits each other. 
Multiple artworks
In case you are keen to have multiple artworks in your room, no matter how many they seem to be there will always be a hero and a secondary piece. In our collection, a bolder piece from the Transcend or Papillion selection fits as the hero while Fleeting Moments featuring things like calligraphy strokes, and lots of different colours fit in as supporting piece. Mix and match gorgeous water colour portraits and historical art with modern prints and patterns. You could even get your favourite family photographs in large format printing and display them alongside the artwork. Decorating your home with art does not have to be expensive either, there are many online websites like Etsy and Redbubble that offer affordable instant online printing Melbourne for convenience. You can have quality reprints of famous artworks all over your home.
Choosing artwork can sometimes be a fun filled with trial and error to determine what fits best in your room. Even despite doing everything right at times, you still won't figure out if what you choose will work well for you until they are up in front of you. However, when you change your mind, you can always take it down or move it to another room.