Industrial conversions in Sydney, Melbourne and Brisbane have been popular for a while, because these conveniently located factories and warehouses can offer access to prime property, often near the town, waterways and transport.
However, two newer property trends arising, based on Malcolm Gunning, President of the Real Estate Institute of New South Wales, are commercial conversions and 'shop top' conversions.
Over the past few years office space conversions are the big thing from the Sydney and Melbourne CBD areas. The old Federation and a few Art Deco style buildings actually suit residential conversions. All those buildings have character, they have been constructed around the turn of the century — in the 1900s through to the 1940s –and are usually in very good places. Business owners who own these buildings and are ready to retire are being urged by small business advisors to sell their commercial property and make a big buck during this boom.
Shop top conversions is the largest revival seen as of late, with commercial areas coming to residential, providing access to great places in the core of everything and on public transportation.
Cameron Frazer from Ask An Architect, the building advisory service of the Australian Institute of Architects, agrees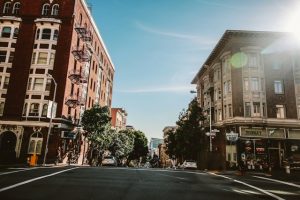 that we're moving away from the conventional notion of what constitutes an Australian residence.If you look at The Block, in South Melbourne they renovated a small, glass facade office construction. It reflects Australia's housing options on a small scale. They moved from renovating traditional flats and terraces into a 1980s office block.
Customised conversions are also part of what Frazer terms the 'Individual' style , where house owners are looking for a more personalised approach to the design of their dwelling beyond the overused and simple living homewares.
Finding the right property
Converting commercial buildings into residential developments may be an attractive prospect, but there are some points to take into account before launching into your own project. Firstly, find the ideal commercial properties to lease and settle on one. As an investor, start looking for the typical attributes — a excellent place, accessibility to all the desired amenities including public transport, cafes, schools and arterial roads. A trustworthy commercial property agent will have the ability to enhance your own research with guidance and supply property choices that meet your shortlist.
Zoning
For any industrial premises you've empowered, the next step is to learn whether there are planning or zoning limitations, which will affect whether or not a building can be re-used, demolished or redeveloped. Contacting the local council can allow you to understand what is and is not allowed regarding change of use.
The fun part
Commercial properties, including offices, warehouses and shops, have the potential to be transformed into modern living spaces through some reconstruction and interior decorating. They may offer features and character that newer buildings can not, making them appealing industrial investments. The expense of renovating and converting can vary hugely, so it pays to do the research and try to source information from similar conversions.
Finding, converting and earning money from a 'commercial to residential' job isn't just possible, it is exciting. It may bring out the character of a building and create something extraordinary. However, as with all investments, nothing replaces experience and research from a trust advisor.
Characteristics
Industrial conversion: Especially from the suburbs in and around Brisbane, Melbourne and designer Sydney locations, industrial efficiencies offer access to transportation and prime waterfront property. Small warehouses or factories are most suited to residential conversions. However, they're not energy efficient buildings since they lack insulation, and thus the residential construction tends to be constructed within the framework of their industrial structure.
Shop top conversion: Returning commercial spaces to residential zoning is on the rise, particularly in NSW, as we make greater use of inner-city spaces. Shop top conversions provide access to desirable suburbs, close to transportation and conveniently situated near shops.
Office conversion: Throughout the 1980s, several office buildings were converted into residential flats in the Melbourne and Sydney CBDs. The trend didn't take off in the time because of limited parking availability. Today, with the arrival of shared automobile services, scooters and enhanced public transportation, a lack of parking is no longer a deterrent, and old office leasing for residential purposes is back on the rise.
According to Gunning, modern office buildings are less suited to residential conversions. There's too much glass in contemporary office buildings and they are normally 1000 m2 footprints, so what you have is a good deal of inner dead space. Conversions suit smaller office buildings with endearing interior style.
Market value
The growth of commercial and industrial conversions to some extent reflects the shift in demographics of the inner city and inner suburban areas, and a move away from a steadily expanding urban fringe some 40–50 km outside.
Inner city areas were once the industrial center of a town, but since they're so well located, it's only a case of natural progression that those properties would go up in value and become more sought after. The chance to take a massive warehouse located near the water and change it into multiple apartments featuring coastal home interiors works both from a programmer's standpoint and from a residential needs standpoint.